Building relationships, learning from people and helping others is what motivates and inspires the IMC Family. Every question and concern matters as we figure out our path in life and discover who we are along the journey. Fill out the form with questions or concerns and we will do our best to offer advice that we feel can help guide you in the right direction. After all, we have all been through things, big and small, and have had challenges along the way. The first step towards success, and becoming the best version of yourself, is to ask as many questions as you can!
Keynote Speaking Questions
Where has Carrick spoke in the past?
---
He has given a speech in front of sports teams young and old, schools, TedX Talks, as well as different conferences around the country. His topics are based on experiences he has had throughout his life and showcase the lessons that have helped him on his journey. He uses what he has learned to give insight to anyone that has questions or needs a boost to get back on their path to success!
---
How do I book Carrick to speak?
---
It's as easy as answering a few questions about yourself. Just head HERE to fill out the form and someone will get back to you as soon as possible!
---
How did Carrick get to where he is today?
---
Everyone has a story. How you develop your story and grow is what's important. Adding positive chapters based on lessons learned is key to success. Carrick is like anyone else in that regard. His experiences might be different from yours but he has learned his lessons and wants to share his story with everyone. Learn more about Carrick's journey HERE to get a better idea of how he created the IMC Family!
---
What are some things that Carrick speaks about?
---
Carrick speaks about everything from bullying to entrepreneurship. He speaks on sports related topics and motivation as well. Here is a little clip from Carrick to get a better idea!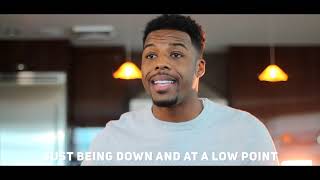 ---
---
1 on 1 Coaching Questions
Why Is Working With Carrick Felix So Effective?
---
Experience: Carrick has not only has years of persona experience but also uses evidence based tools and techniques shown by researchers and experts to create positive change. Individualized: We don't offer cookie cutter coaching programs. Your coaching is tailored to be exactly what you want and need. Transformational: Carrick has learned how to create powerful, meaningful personal growth experiences, as well as accountability, guidance and structure.
---
What If I Live Outside of Arizona?
---
That's Ok! We're Online! If you live outside of Arizona, California or Florida? No problem. We work with clientele from across the US and around the world through online video-conferencing.
---
If I Have a Weird Work Schedule, Are There Times That Will Fit Me?
---
ABSOLUTELY! We offfer early morning, evening and weekend appointments. We want it to be convenient for you!
---
---